Continuing the big previews for the #Disneyland60, Disneyland Park debuted the PAINT THE NIGHT PARADE tonight during an early preview for media and invited fans and guests. The dazzling spectacle of nighttime magic and imagination is a bit like a wedding; there's something old, something new, something borrowed and lots of hues.
The entire parade is an homage and an update of sorts to the beloved Main Street Electrical Parade (something old), but in a completely updated format featuring new floats, music and costumes (something new). The entire concept is the same as PAINT THE NIGHT parade that debuted last year at Hong Kong Disneyland (something borrowed) but includes a new FROZEN float and a couple updates through-out. Oh, and it's all aglow with thousands of LEDs in lots of hues!
Unfortunately, tonight's preview was wrought with really bad audio issues including a major portion of the parade without any music at all. Hopefully it gets sorted for tomorrow! Regardless, the sights are absolutely stunning and although the parade does have a smaller more compact feel to it, it really is a remarkable and welcomed addition to the roster of nighttime entertainment at Disneyland.
The soundtrack begins and ends with custom soundtracks that includes electronica band Owl City's infectious "When Can I See You Again" song that you might remember from the Wreck it Ralph motion picture soundtrack. Each parade unit features a medley of songs that interweaves the main theme with specific music for that unit. In certain segments there's even small snippets of the original Main Street Electrical Parade's "Baroque Hoedown" theme.
Here's a quick run-down of the parade!

OPENING UNIT, TINKER BELL
Tinker Bell features prominently here setting the magical tone for the spectacle. She's accompanied by glowing fairies, Peter Pan, and some familiar faces with the giant World of Color puppets following up close behind.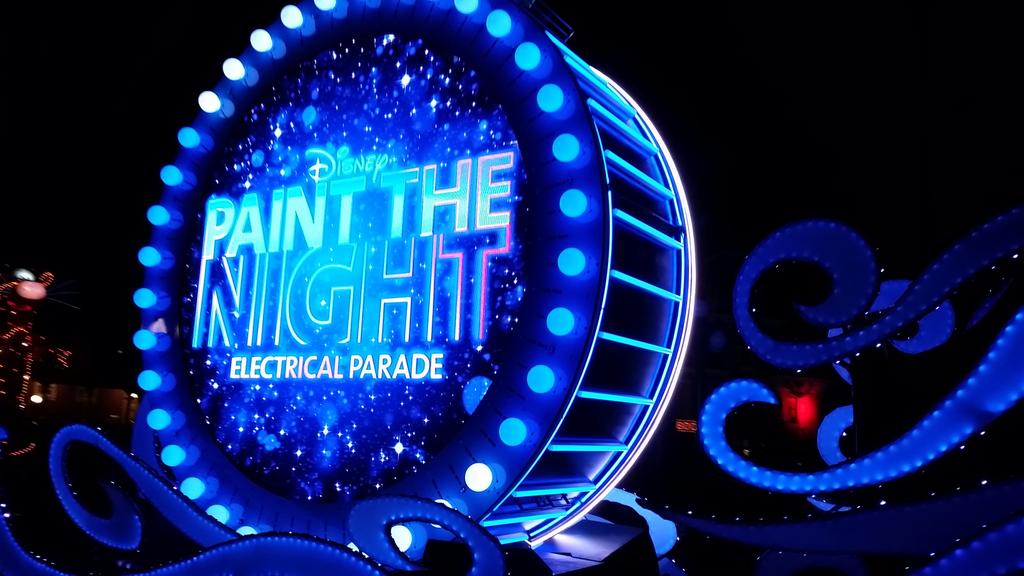 MONTERS, INC
Features a fantastical scene reminiscent of the Scare Floor with animated doors that spin and showcase different doors opening and closing to reveal familiar Monster pals (and an adorable little human one).
CARS
Mac the truck IS the float here, with a massive light-wall on either side of his trailer and he's followed by Lightning McQueen and DJ who've been upgraded with lights suitable for the occasion.
THE LITTLE MERMAID
Ariel gets a solo spotlight here and is accompanied by beautiful sea creature dancers dripping in beautiful lights. Nemo and Marlin show up here too!
TOY STORY
Toy Story is also a pre-requisite and it gets the honor of being the opening act for the dazzling finale of the parade.
PRINCESS MEDLEY
In Hong Kong this segment of the parade was focused purely on Belle but Disneyland's updates for a more inclusive Princess unit that includes a few more royals including Cinderella and Rapunzel whose stunning locks truly gleam and glow.
FROZEN
There can be no new thing at Disney unless it has some form of Frozen implemented into it and Disneyland went just that route with a new unit featuring a little bit of Frozen magic with characters from the film.
FINALE, MICKEY AND FRIENDS
Unlike the Main Street Electrical Parade, PAINT THE NIGHT ends with Mickey and pals but this is no regular finale. Mickey features on a fantastical new float with that includes the truly impressive light machine that swirls and turns like a mesmerizing choreographed piece.
Follow the #Disneyland60 conversation on social media by following us @MouseInfo on Facebook and Twitter!
THE END!