The popular D23 Expo had some exciting news to reveal today, not the least of which was new RFID technology to help with the event. Get a full look at all the announcements below!
Ticket Sales
TICKET SALES start on August 23, 2018. Sorcerer Packages go on sale at 10am, General Admission at 11am.
Gold Member Ticket Discount
Discount tickets for the D23 Expo 2019 are available exclusively to Gold Members.
EARLY BIRD DISCOUNT:
Tickets purchased from August 23–November 20, 2018.
ADULT

3-Day Ticket: $177
1-Day Ticket: $67

CHILD

3-Day Ticket: $125
1-Day Ticket: $49
REGULAR DISCOUNT:
Tickets purchased after November 20, 2018.
ADULT

3-Day Ticket: $249
1-Day Ticket: $89

CHILD

3-Day Ticket: $185
1-Day Ticket: $69
MORE INFO: Find out more on the official website.
Regular Tickets
For anyone else who is not a gold member, ticket prices are not discounted:
ADULT

3-Day Ticket: $249
1-Day Ticket: $89

CHILD

3-Day Ticket: $185
1-Day Ticket: $69
MORE INFO: Find out more on the official website.
Sorcerer Packages
Released in limited numbers which are guaranteed to sell out, each Sorcerer package purchased includes one (1) Three-Day Ticket to D23 Expo 2019, exclusive Sorcerer-only entrance into the D23 Expo each day, and reserved seating for ALL presentations in Hall D23, Arena Stage, Stage 28, and Archives Stage.
Other perks include priority shopping access, private lounge, complimentary snacks, gift bags, private meet and greets, and much much more.
MORE INFO: Learn more about Sorcerer's Packages on the official website.
What's in Store?
Ultimate Fan Street Party returns once again; twice per day with stars, characters, and more!
Mousequerade will be returning with special guest judges from last time including Yvette Nicole Brown and Ashley Eckstein!
Design Challenge returns with a Haunted Mansion theme celebrating the attraction's 50th Anniversary. Fans are encouraged to create ghoulishly delightful designs, from paintings and drawings to sculptures and models, inspired by the beloved attraction and its 999 happy haunts. Twenty-three pieces of finalist artwork will be on display throughout the D23 Expo weekend at a gallery on the show floor. The winning artist will be chosen prior to the start of the D23 Expo and will receive a cash prize of $2,300. More details this fall.
Returning Program Venues include Hall D23, Expo Arena, Stage 23, and Walt Disney Archives stage each with unique programming for each location.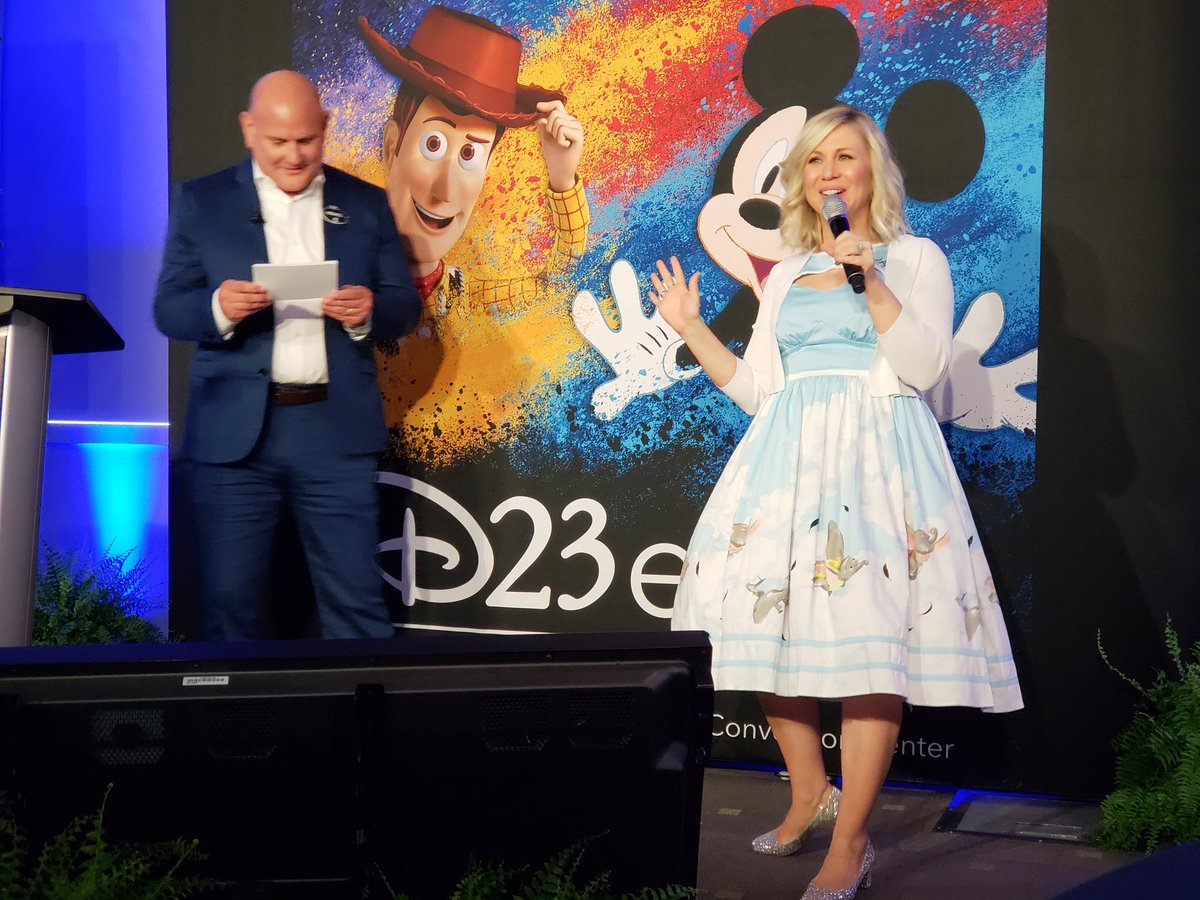 StorePass and StagePass
Both systems will be returning, aided by RFID badges but no details just yet.
RFID Badges
Although details on specific uses of the technology were sparse, Disney did confirm that they would be utilizing RFID-enabled badges for next year's events.
Charter Member Lounge
We were able to confirm with Disney that the Charter Member Lounge will also be returning to the D23 Expo.
More Gold Member Perks
Aside from ticket discounts, there's more surprises in store for D23 Gold and Gold Family Members. Special benefits throughout the weekend include exclusive discounts and offers at select Disney retail and partner locations; a commemorative gift; and limited priority queueing for Hall D23 and the Expo Arena.
Look for announcements about these opportunities in the coming months.
See it for Yourself
D23 Expo 2019 takes place at the Anaheim Convention Center from August 23-25, 2019.
For tickets and info visit D23expo.com. To join D23 and enjoy Gold Member benefits, visit D23.com/join.